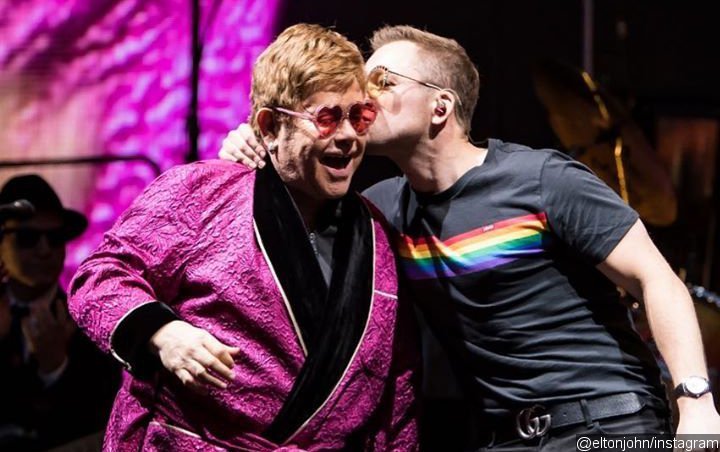 Having shared the stage with the 'Rocketman' star for a rendition of 'Your Song', the 'Nikita' hitmaker thanks the actor for being a guest on his ongoing 'Farewell Yellow Brick Road' retirement tour.
AceShowbiz –
Elton John delighted fans at his weekend concert in the U.K. by inviting actor Taron Egerton to join him onstage for a duet.
The music icon performed in Hove on Sunday, June 09 and decided to give ticketholders an extra treat by teaming up with Egerton, who portrays Elton in new biopic "Rocketman", to belt out his classic hit "Your Song".
The appearance of the young actor, who wore a rainbow T-shirt to celebrate LGBTQ Pride Month, marked the first time Elton had introduced a guest to the stage on his ongoing "Farewell Yellow Brick Road" retirement tour, which launched in September (2018).
After the special duet, the 72-year-old took to Twitter and Instagram to share his gratitude to Egerton.
"Taron Egerton, thank you for joining me onstage tonight," he tweeted. "We've shared so many moments during the filming and release of Rocketman and singing 'Your Song' with you this evening is another I'll always cherish."
It wasn't the first time the two new friends had performed together in public – they also surprised guests at an afterparty for the "Rocketman" premiere at the Cannes Film Festival in France last month, when they joined forces to sing the movie's title track.
Egerton re-recorded Elton's famous songs for the film's soundtrack, and even recently released an original duet, titled "(I'm Gonna) Love Me Again", which features on the movie album.