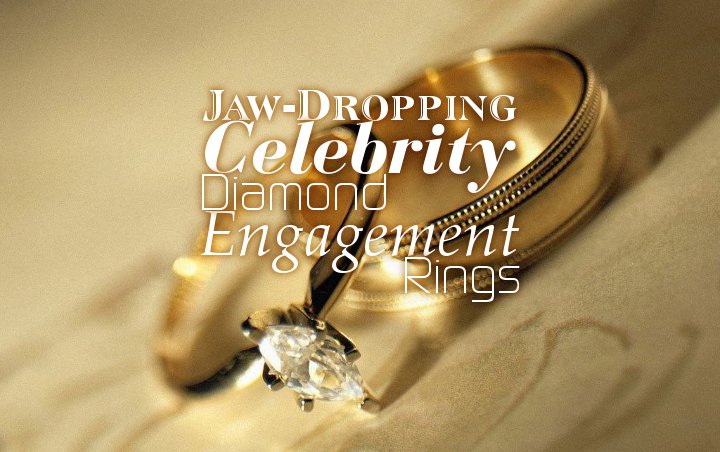 From Mariah Carey's 35-carat diamond sparkler to Elizabeth Taylor's legendary Krupp diamond rock, let's take a look at the most enormous rings that these celebrities received from their beloved ones.
AceShowbiz –
People will always be curious about celebrities' love lives and everytime one announces an engagement and marriage, it will surely be the much-talk-about topic for days. Especially when it comes to engagement, we can't leave out the rings.
In many occasions, fans are often left with a jaw drop when their favorite celebrities flaunt their ginormous engagement rocks on their ring fingers. It is no doubt that they are also taking pride in their engagement sparklers as they won't hesitate to spend shocking amount of money for the stunning, massive rings that indicate a new step in their lives.
AceShowbiz has gathered the most enormous celebrity engagement sparklers. From Mariah Carey's 35-carat diamond ring to Elizabeth Taylor's legendary Krupp diamond rock, let's take a look at the most glitzy and enourmous rings that these celebrities received from their beloved ones.
Mariah Carey's Stunning Diamond-and-Platinum Ring From James Packer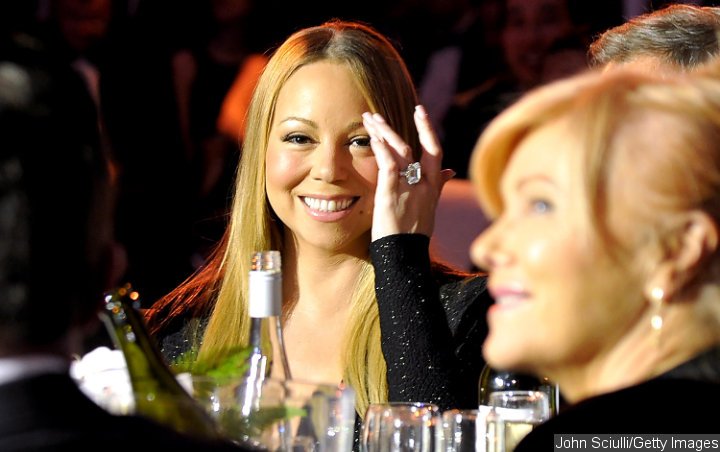 Mariah Carey's relationship with James Packer may be short-lived, but the luxury vibe in the ring that the billionaire gave to the pop singer remains a legend. The "All I Want for Christmas Is You" hitmaker and the Australian mogul got engaged in January 2016 when Packer gave her a 35-carat diamond-and-platinum engagement ring.
The ring was designed by Carey's friend New York-based jewelry designer Wilfredo Rosado and is estimated to be worth $10 million. The pair broke off their engagement in October the same year following an alleged fight in Greece, but the singer was able to keep the stunning rock. However, it was said that she quietly sold it for $2.1 million to a jeweler in Los Angeles.
Elizabeth Taylor's Legendary Krupp Diamond From Richard Burton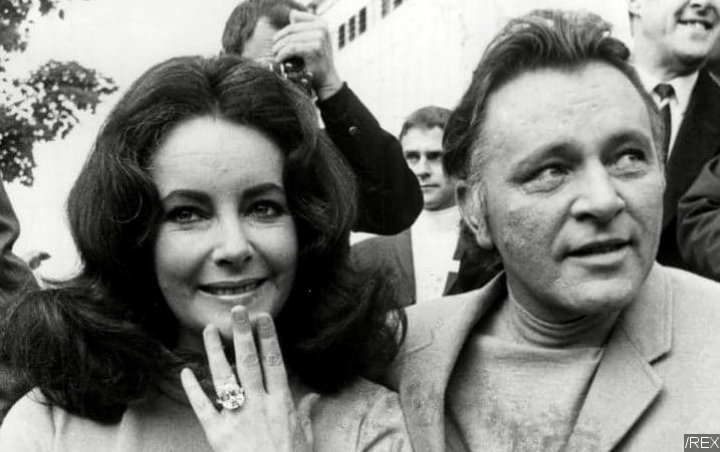 Known for her taste in the luxurious gems, actress Elizabeth Taylor can't be left out when it comes to engagement rings. In addition to presenting the actress a spectacular emerald and diamond necklace, husband Richard Burton impressed Liz and the world in 1986 when he gave her jaw-dropping Krupp diamond, a 33.19 carat Asscher cut diamond.
Prior to that, the massive diamond was in possession of socialite and actress Vera Krupp. Burton paid $305,000 at the time. The diamond was later sold by the actress' estate for 8.8 million in 2011.
Keyshia Ka'oir's Jaw-Dropping Upgraded Dazzling From Gucci Mane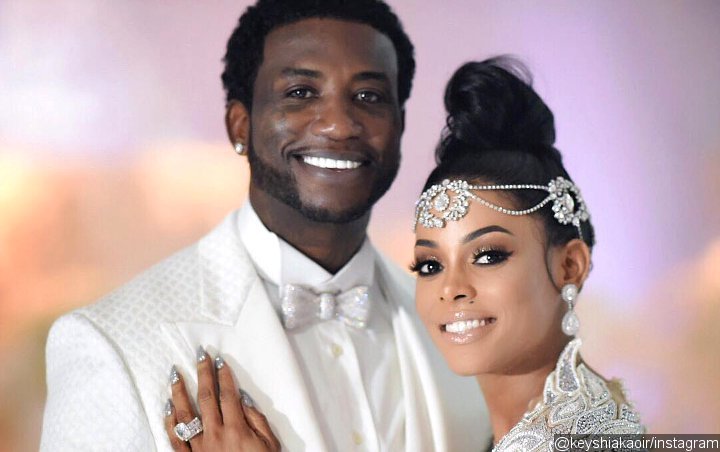 Gucci Mane never hesitates in spoiling his wife Keyshia Ka'oir. The 39-year-old rapper proposed to the love of his life with a 25-carat diamond featuring an ideal cut. Not long after their engagement in 2016, Keyshia took to her Instagram account to flaunt her massive sparkler, which price is being estimated to range from $4 to $5 million.
If you think that would be the last time Gucci showering his wife with a luxurious gift, you can't be more wrong. For this year's Valentine Day, the "I Get the Bag" spitter revealed that he had upgraded the rocks to a whopping 60-carat round-cut diamond that easily beats any other celebrities' rings to date.
Paris Hilton's Pear-Shaped Rock From Paris Latsis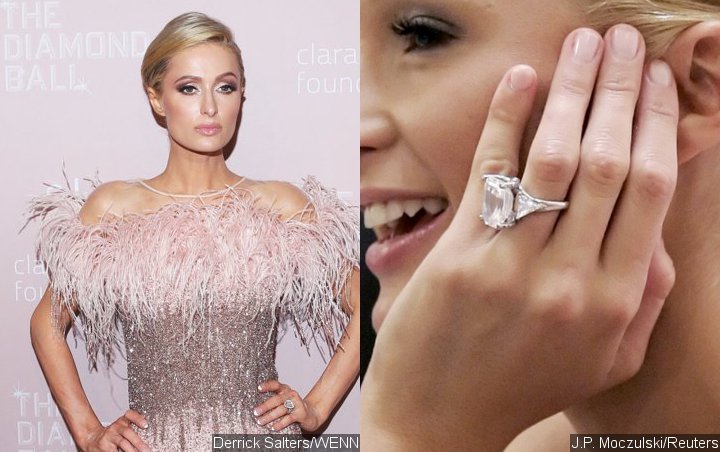 Paris Hilton's engagement ring from ex-fiance Chris Zylka may be the one that is much-talked-about among people, but it's not the most enourmos one that the heiress ever received. Her other ex Paris Latsis previously gave the socialite a stunning 24-carat ring, slightly bigger than the 20-carat pear-shaped sparkler from Zylka, during their engagement in 2005.
The Greek shipping heir presented her with 15 rings to choose from, before the beauty's choice fell to the 24-carat rock that allegedly cost 4.7 million. Their engagement, however, didn't last long as they called it quits four months later. Hilton put the ring for auction to help the victims of devastating Hurricane Katrina.
Kim Kardashian's Now-Stolen Diamond Ring From Kanye West
Kim Kardashian and husband Kanye West are always known for their lavish lifestyle and it's rather not surprising to see her diamond ring is among the list. "The Gold Digger" rapper surprised the "Keeping Up with the Kardashians" star when he upgraded her 15-carat engagement ring to her new $8.5 million 20-carat diamong cut from Lorraine Schwartz.
Additionally, the ring has the word "Adidas" engraved on the inside as Kanye presented the rock following his massive deal with the famous brand. Unfortunately, along with millions' worth of other jewels, the ring was subsequently stolen in terrifying gun-point robbery in Paris.
Lisa Vanderpump's Emerald-Cut Massive Ring From Kenneth Todd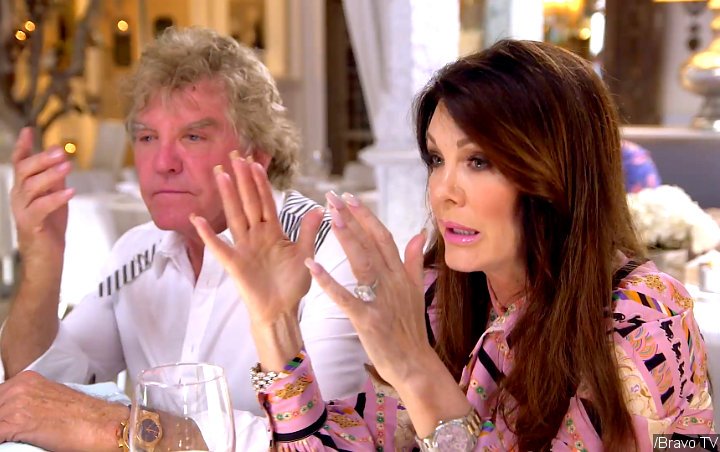 Among the most enormous celebrity engagement rings is Lisa Vanderpump's 20-carat bauble. "The Real Housewives of Beverly HIlls" star's rock from restaurateur Kenneth Todd features an emerald-cut diamond in a pave setting and is worth around $2 million.
Of her whirlwind engagement with Todd, the Bravo star said, "We got engaged after six weeks and we were married within three months." She went on recalling, "It was the strangest thing," she admitted. "He was wrong for me in every sense of the word. He was 16 years older than me. He was a playboy, running around town with his trousers 'round his ankles. And I was dating somebody else. I just looked at him and there was an instant connection."
Beyonce's Octagonal-Cut Diamond Sparkler From Jay-Z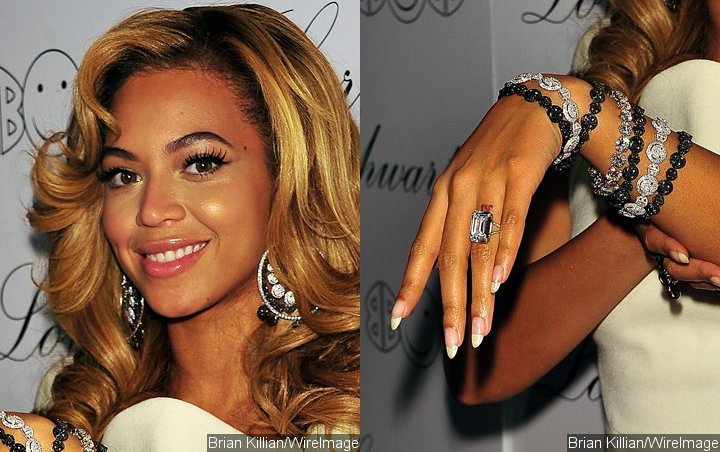 Also making it into the list is the sparkler that Beyonce Knowles received from husband Jay-Z. The "Lemonade" singer oozes glamor in 18-carat, emerald-cut, flawless diamond solitaire which was designed by Lorraine Schwartz.
The Queen Bey's ring is an octagonal-cut diamond mounted in a split shank with pave set diamonds, entirely platinum mounting. It is valued at more than $5 million.
Victoria Beckham's Impressive Pear-Cut Diamond Ring From David Beckham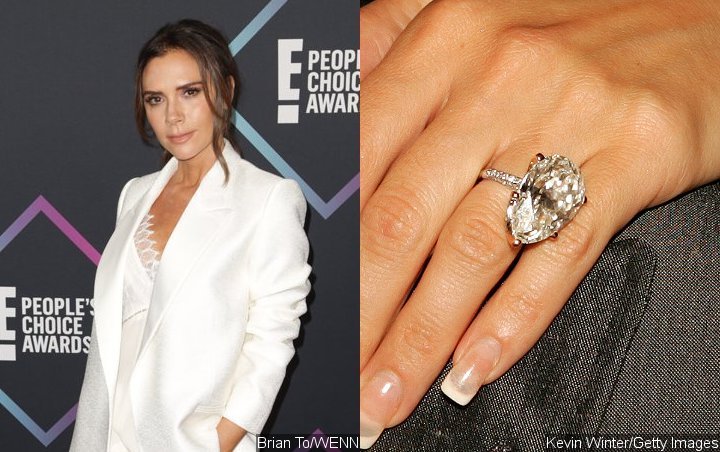 Married for nearly 20 years to David Beckham, Victoria Adams has been spoiled by her famous soccer player husband with luxurious and impressive rings . The Spice Girls singer has collected massive 14 rings and one of them is a huge 17-carat pear-cut diamond ring.
The ring, which she debuted back in 2005, marks the biggest ring of all her collection. It is set on a diamond pave band and is one of the rings she still regularly wears. People estimated that the beautiful rock is valued at $2.6 million.
Ciara's Brilliant-Cut Diamond Ring From Russell Wilson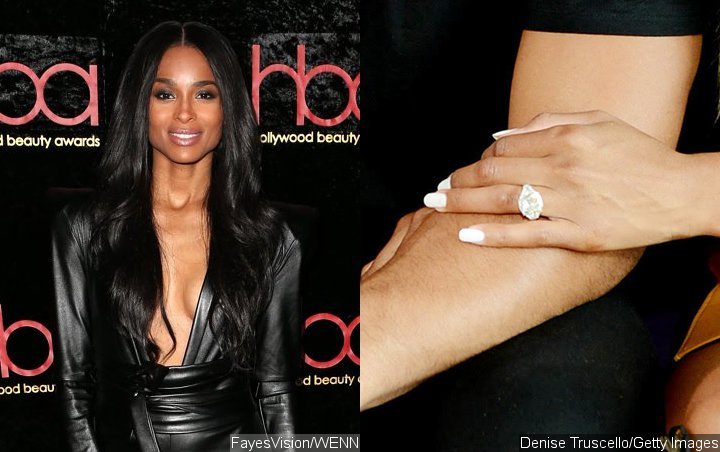 Ciara proudly flaunted her gigantic ring from NFL player Russell Wilson who proposed to her in 2016. The said blingy rock 16-carat round-shaped diamond surely attracted anyone's attention.
The singer 's bauble features one glorious brilliant-cut diamond nestled between two side stones. Her double eternity wedding bands add more glitzy to her ring finger when she wears them together.
Avril Lavigne's Pear-Shaped Bauble From Chad Kroeger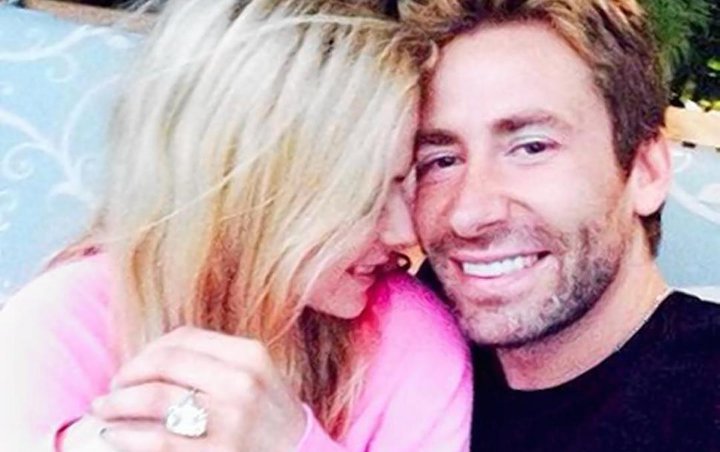 Avril Lavigne was surprised by her then-husband Chad Kroeger when the latter presented with her a 17-carat emerald-cut diamond set in platinum. It was an upgraded version of the dazzling ring, a 10-carat pear-shaped engagement ring, which he got for the "Complicated" hitmaker back in 2012.
"I still can't believe my 1 year anniversary gift. 17 carat emerald cut. Wow. I love my hubby," Lavigne told her followers on Twitter. The right was believed to range from several hundred thousand dollars to several million dollars, depending on the color, cut and clarity of the diamond.
Blake Lively's Pink Oval-Cut Diamond Band From Ryan Reynolds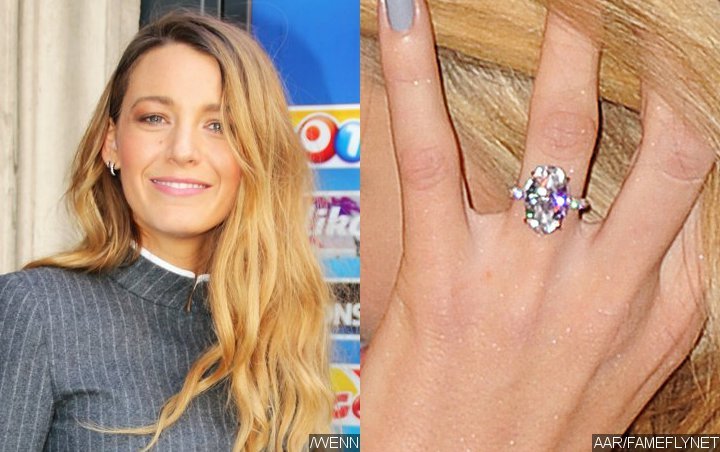 Another sparkler that will make you green with envy is Blake Lively's bauble from husband Ryan Reynolds. The "Deadpool" actor got his life partner a 12-carat oval-cut diamond that features rose gold accents and a double diamond-encrusted band.
The ring was designed Lorraine Schwartz, whose works have been admired by other fellow celebrities. The actress' band is said to worth around $2.5 million.
Anna Kournikova's Pink Diamond Band From Enrique Iglesias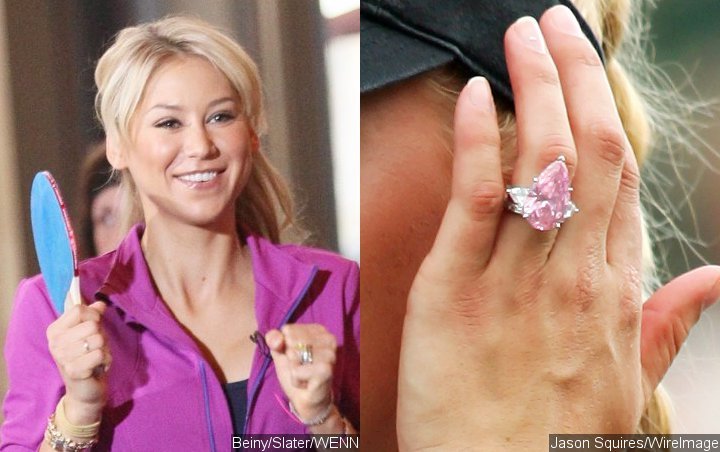 Enrique Iglesias also opts to show his affection to wife by giving her a massive sparkler back in 2009. The Spanish singer/songwriter gets former Russian tennis athlete Anna Kournikova a 11-carat canary sparkler.
Created by Arglye Jewels, the beautiful bling is a pink diamond in a pear cut, with white diamonds complementing the center stone. Set in platinum, the impressive dazzling is believed to worth around $2.5 million.