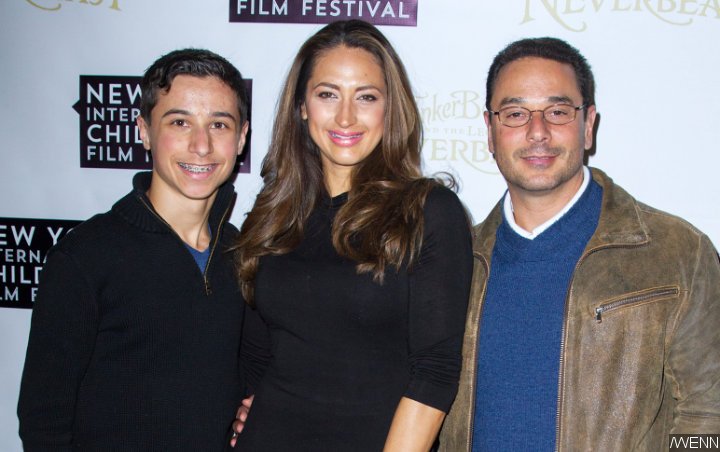 In a GoFundMe page that he creates to raise money for his college tuition, James Marchese also claims that Jim refuses to pay for his tuition unless he lives 'according to his standards.'
AceShowbiz –
It looks like what Andy Cohen said back in December 2018 was right. Jim Marchese, who previously faced backlash for his homophobic tweets, is now back in the headlines after his son James claimed that he received poor treatment from his father once he learned that his son is gay.
Instinct Magazine reported that it all began after Amber Marchese found "gay related material on his brother's phone." This prompted both boys to come out to their parents, and that was when Jim allegedly pulled their financial support. This certainly isn't a good situation for James, since he is planning on attending Fairfield University in Connecticut this fall. To make matter worse, his biological mother is unable to help him due to her own money issue.
Having no one who could be a co-signer for any loans, James eventually decided to set up a GoFundMe page and detailed what Jim had done to him. Without mentioning "The Real Housewives of New Jersey" alum's name, James claimed that his father began mentally abusing him after he found out he's gay. "This began two weeks of mental abuse that led to me being removed from his home when I told my Mom (her and my father are divorced) and went to court with her," he wrote.
"Since this time, my father has been slowly cutting ties with me until I 'live according to his standards.' Essentially, this meant — and still means — that I have to be 'straight' and date women while 'admitting' that I chose to be gay so that I could get something out of it from my mother," James continued, adding that his father also refused to pay for his tuition unless he "follows his preferred life-style to be good enough to receive any financial assistance with school."
This arrives months after Jim sparked fury among people, especially the LGBTQ community, for saying that "NO STRAIGHT MALE wants his son to be gay. A gay son is a curse that takes away your #family traditions." He also said that the community is a "parents nightmare that destroys families." Many were quick to criticize him after that, including Andy who wrote, "Pray for his poor kids."