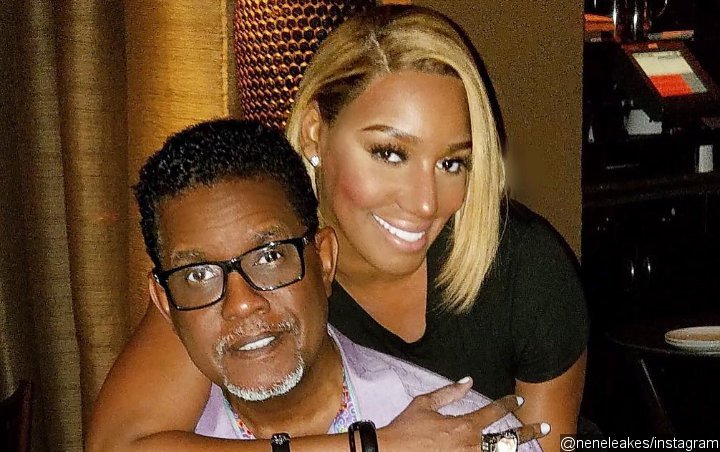 NeNe's best friend and 'RHOA' co-star Marlo Hampton also shares that the cancer has taken a toll on NeNe and Gregg's relationship.
AceShowbiz –
NeNe Leakes' relationship with husband Gregg Leakes is in the rocks lately following his colon cancer diagnosis, and it is reported that they bring the tension to the filming of "The Real Housewives of Atlanta" which is set to take place on March 7. A source claims that the spouses are fighting as they arrive at the set separately.
The source reveals to MTO News that NeNe arrived at filming early this morning for hair and makeup. She arrived solo as Gregg, who usually accompanies the Bravo star, was nowhere to be seen. She is said to be waiting quietly while she got her makeup done.
It is said that the 51-year-old reality TV star told people that she and Gregg were "fighting." One insider claims, "NeNe was bad mouthing Gregg, saying that they are fighting." The source goes on saying the the star is "going to give it to him during the reunion. I feel bad for Gregg."
The site further reports that Gregg is expected to arrive at the reunion show later this morning. As NeNe allegedly is planning to come after her husband, whom she said has been mistreating her ever since his cancer diagnosis, fans of the hit reality series may expect an explosive fight between the couple at the upcoming reunion.
NeNe's best friend and "RHOA" co-star Marlo Hampton recently shared to HollywoodLife.com that the cancer had taken a toll on NeNe and Gregg's relationship. "It really has, as in with Gregg and his health, and with their relationship," Marlo explained. "They need prayers. You just gotta pray for them and, hopefully, they can fight through this thing."
During the interview, Marlo noted that Gregg, who was diagnosed with colon cancer in early 2018, "is doing well" now. "I mean, you know he's back and forth, up and down but he's doing good for the most part. He's not in a hospital, and he's still moving around so I'm happy. I thank God for that," she added.
As for NeNe, "She's up and down," according to Marlo. "NeNe is… it's tough, because I just know it's a lot on her, and him. It's so hard because in my heart I'm like, 'It's 50/50, it's a lot on him. He has it.' But then, it's a lot on your mate, too, because her whole life has changed. His whole life has changed so to me it's right down the middle," she revealed.