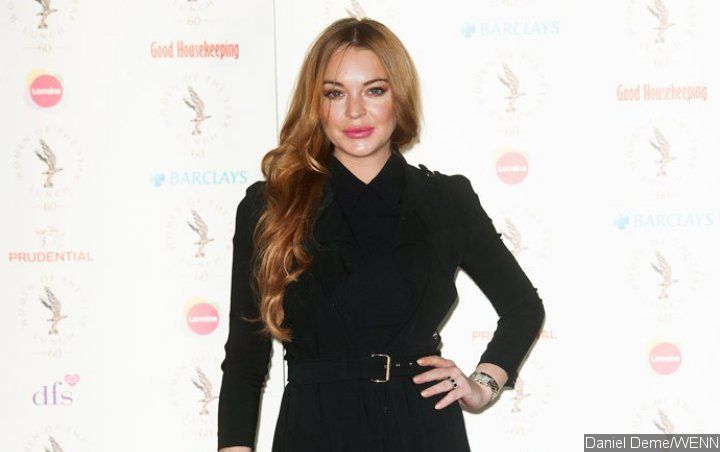 The 'Confessions of a Broken Heart (Daughter to Father)' singer debuts strange Australian accent in an Instagram video ahead of her appearance on 'The Masked Singer Australia'.
AceShowbiz –
Lindsay Lohan has strangely adopted Australian accent after spending a little time down under. The 33-year-old singer/actress debuted her weird new accent in an Instagram video, which she posted on Saturday, July 20, ahead of her appearance on "The Masked Singer Australia".
"G'day mates," Lindsay said in the video, blowing a kiss to the camera. "I'm here in Australia," she added in a vaguely Australian intonation, while turning her camera to show the surrounding area of her residence.
The "Confessions of a Teenage Drama Queen" star clearly tried to act cute in the video, adding a filter that gave her sparkly jewels around her head. She simply captioned the clip with @themaskedsingerau and three double-heart emojis.
Needless to say, her new Australian accent has prompted reactions from Twitter users and some of them are not amazed by it, considering that she's not from the country and she has only been down under for a while. "Weirdo," one slammed Lindsay.
Another baffled person reacted, "Um, What's Up With Lindsay Lohan's New Australian Accent?" Someone else criticized Lindsay's new accent, "Lindsay Lohan developed a fake accent and started rolling her R's in words that don't even have R's in them."
Previously in 2016, Lindsay confused people when she started talking in a convoluted accent that sounded like a combination of Middle Eastern and European roots. She explained to Daily Mail at the time, "It's a mixture of most of the languages I can understand or am trying to learn. I've been learning different languages since I was a child. I'm fluent in English and French can understand Russian and am learning Turkish, Italian, and Arabic."
Earlier this year, the former Disney darling said that her accent continues to change based on her location. "Well, I think it's because actresses even, I think when I'm around certain dialects it changes each time-[her business parter] Panos [Spentzos] even-and you just pick things up along the way," so she claimed. "Well, a little bit of New Yorker, they all start to come back."
Lindsay will appear as a guest judge on the Australian version of Korean reality show "The Masked Singer".