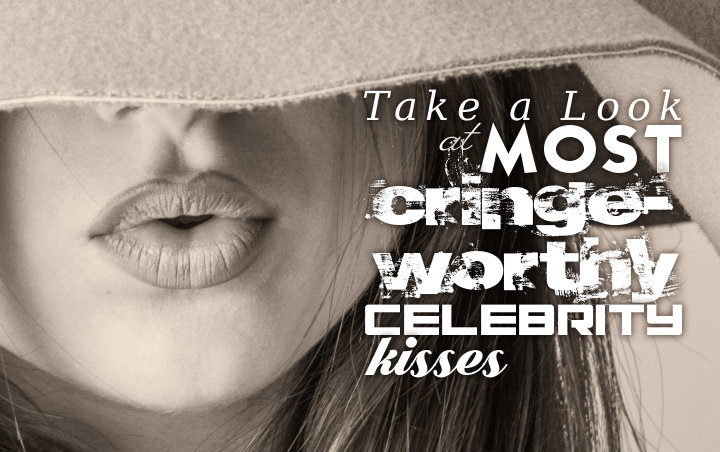 From accidentally bumping into their partner's teeth to showing too much tongue, these celebrities have been snapped locking lips in a less than flattering way.
AceShowbiz –
Sharing a kiss is one of the ways to show your affection towards each other, and celebrities are not an exception when it comes to this. Be it during big events or casual outings, most of them will kiss their significant other whenever they feel like doing it.
However, instead of evoking envy, their public display of affection can sometimes land them in unflattering moment. As much they'd like you to believe they're dynamite lip-lockers, the truth is, even celebrities have all had their fair share of shaky smooches that will make you grimace because of how awkward they are. From accidentally bumping into their partner's teeth to showing too much tongue, here are the most cringe-worthy celebrity kisses.
Gene Simmons and Shannon Tweed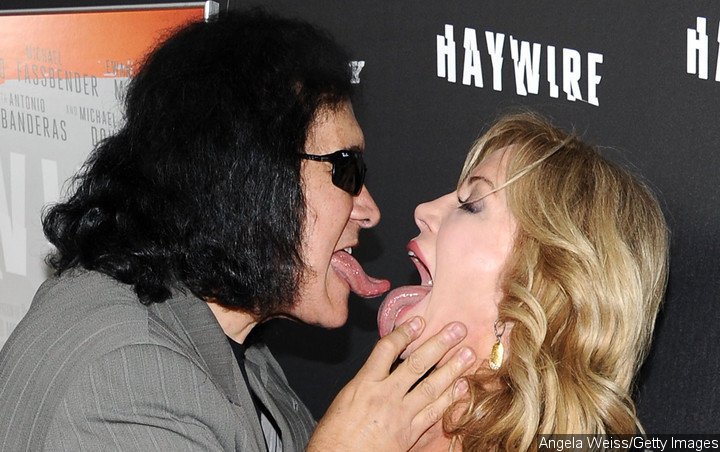 Gene Simmons and Shannon Tweed showed too much tongue at a Playboy event.
Even celebrities will sometimes get too caught up in the moment and take their kissing a little bit further with tongue involvement. It's something that normally happens for them, but Gene Simmons and Shannon Tweed's kiss at a Playboy event might be a little bit too much for people. Rather than showing their affection with a normal kiss, both of them stuck out their tongues and basically licked each other's.
Charlize Theron and Dane Cook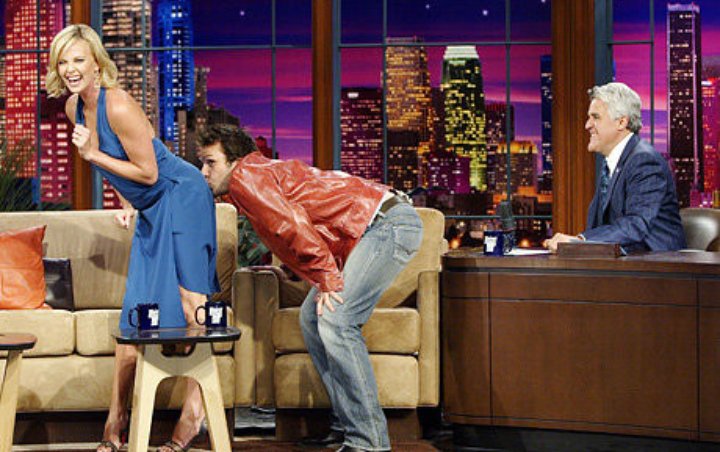 Dane Cook kissed Charlize Theron's butt.
Locking lips on a show isn't something uncommon for celebrities, but what Dane Cook did to Charlize Theron during their appearance on "The Tonight Show with Jay Leno" was clearly mind-blowing. Instead of placing a kiss on her lips, the stand-up comedian kissed the blonde actress' butt. Even though Charlize was laughing in the episode, people were feeling uncomfortable over the kiss with one saying, "Why hasn't anybody slapped that big-chinned bastard in the face yet for being a total pervert?"
Paris Hilton and Nick Carter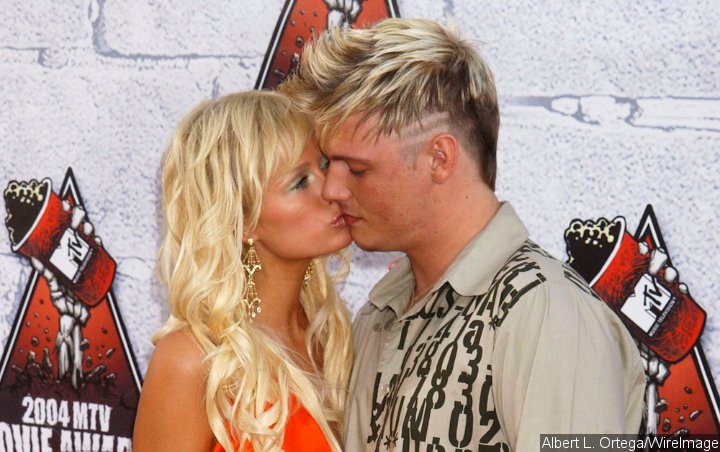 Nick Carter looked like he didn't want to be kissed by Paris Hilton.
Despite only dating for around seven months, Paris Hilton and Nick Carter's romance was well documented in the media with their PDA-filled photos making its way round the Internet. But their appearance at the 2004 MTV Movie Awards successfully made their entire relationship look like a facade when Paris planted a kiss on the boybander's lips. Instead of kissing her back, Nick just stood next to her awkwardly and didn't seem very enthusiastic about the hotel heiress' embrace.
Kelly Ripa and Mark Consuelos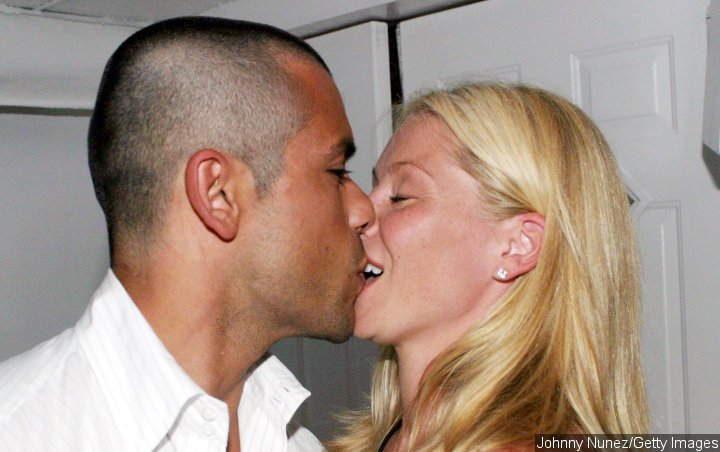 Mark Consuelos accidentally kissed Kelly Ripa's teeth.
Kelly Ripa and Mark Consuelos might be one of the most long-lasting couples in Hollywood, having been married for more than two decades. However, that doesn't mean they have mastered the art of kissing because one time, the "Riverdale" star was captured kissing his wife's teeth. It's clear that the two were actually planning to lock lips, but the TV host missed the timing and looked a little bit flustered when his lips landed on her teeth instead.
Mariah Carey and Nick Cannon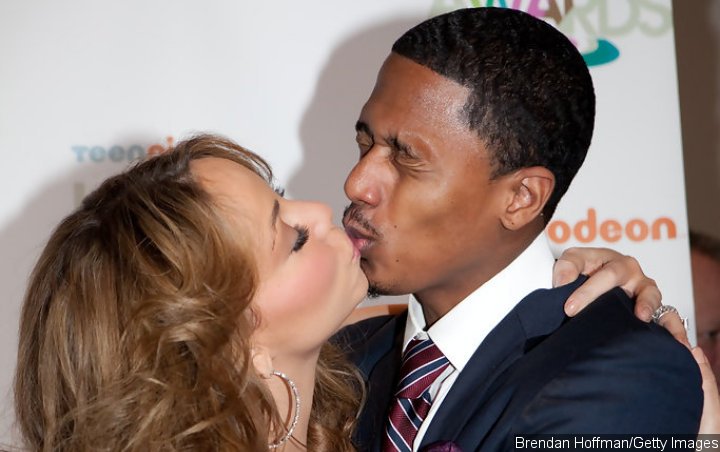 Nick Cannon made a funny expression when he locked lips with Mariah Carey.
Back when they were still married, Mariah Carey and Nick Cannon were not ones to be afraid to flaunt PDAs whenever they had the chances. They were so in love that they ended up doing too much to prove it out when attending the 2009 Teen Nick Halo Awards in Washington D.C. Seemingly forgetting that it was an event for underage, the pair snogged on the red carpet. Making it look even more awkward was Nick's wince during their kiss, as if he realized that they did it in the wrong place and time.
Meryl Streep and Sandra Bullock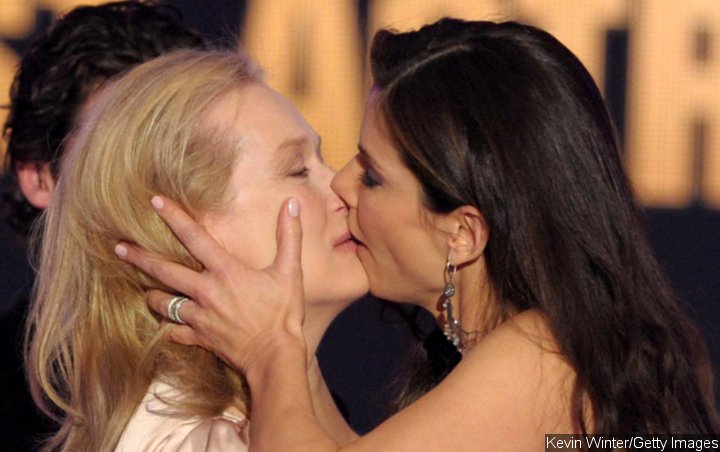 Sandra Bullock and Meryl Streep shared an open-mouth kiss.
Sandra Bullock basically broke the Internet at the 2010 Critics Choice Awards by making everyone cringe with her on-stage kiss with Meryl Streep. The "Bird Box" star hugged and shared an open-mouth kiss with the veteran actress after both of them won the Best Actress category. Dishing on her kiss with Meryl, whom she called a "good kisser," Sandra said in an interview, "No one expects Meryl to roll with the flow like that. Nobody knows how much fun she is. That's why it made the headlines. She's an awesome broad. She's an extraordinary actress, but she's also a fun human being."
Drake and Madonna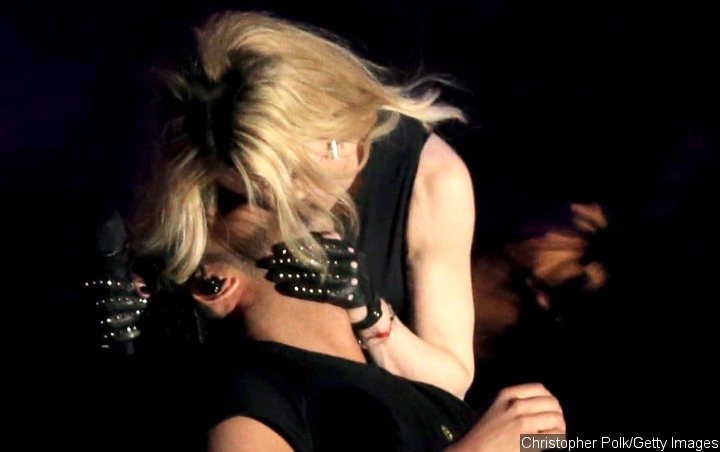 Madonna kissed Drake at 2015 Coachella.
Coachella is always full of surprises, including the moment when Madonna kissed Drake during her set back in 2015. But what followed afterward was the rapper leaning forward and wiping his face while grimacing. This led people to believe that Drake didn't want to be kissed by the veteran singer, but he later clarified on Instagram, "Don't interpret my shock!! I got to make out with the queen Madonna and I feel 100 about that forever!"
Miley Cyrus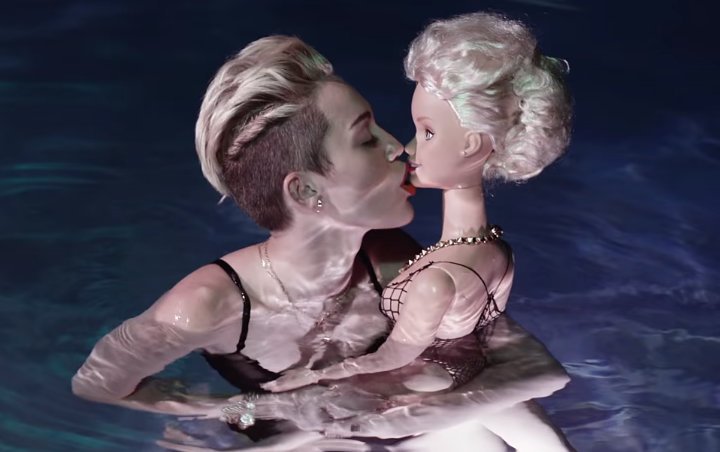 Miley Cyrus snogged a doll in the music video for 'We Can't Stop'.
The best words to describe Miley Cyrus during her "Bangerz" era was "really wild." The Disney alum was so wild that she went all the way to snog a doll in the music video for "We Can't Stop". At one point in the visuals, Miley was seen kissing a plastic doll in a pool. While it's not unusual for people to plant a kiss on a doll they like so much, kissing a doll the way Miley did is surely something that you won't see in daily life.
Lil Xan and Noah Cyrus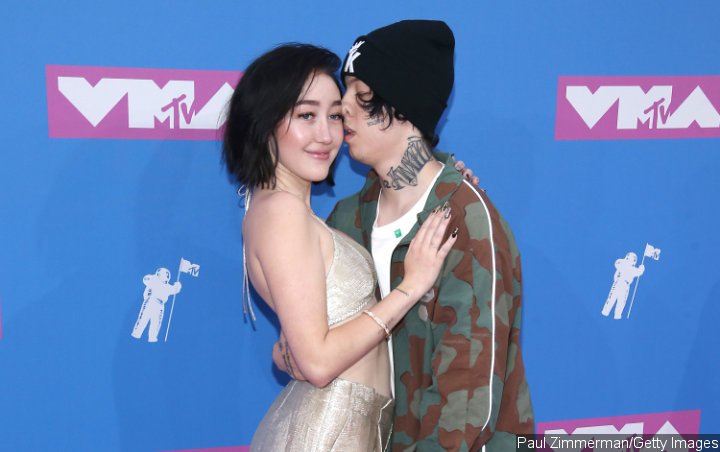 Lil Xan pushed his face against Noah Cyrus' face.
Lil Xan and Noah Cyrus might have dated very briefly, but their cringy kiss at the 2018 MTV Video Music Awards would always be on everyone's mind. The couple literally generated a new meme on social media after Xan was pictured on the red carpet pushing his face against Noah's cheek as she posed for the camera. The rapper was just trying to show his affection towards the songstress, but his expression surely made a lot of people uncomfortable.
Shawn Mendes and Camila Cabello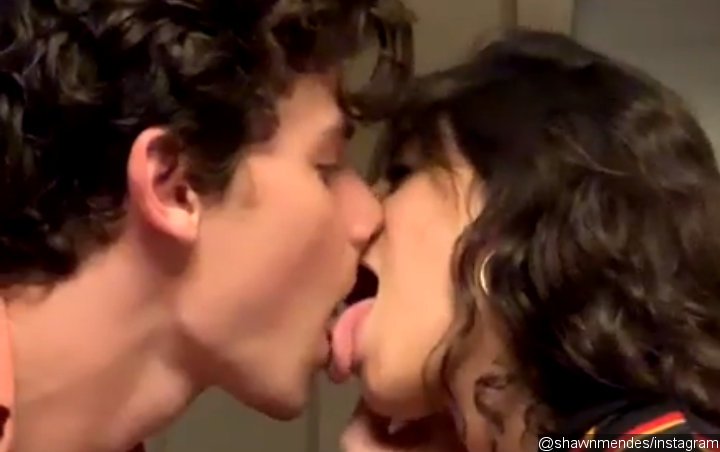 Shawn Mendes and Camila Cabello broke the internet with their kiss.
Shawn Mendes and Camila Cabello literally broke the Internet when they hit back at trolls who said that they kissed like a fish. In a video shared on Instagram, Camila was seen shoving her tongue inside his mouth as they continued their kiss by opening their mouths wide and sucking each other's face. Their kiss quickly became a hot topic among social media users, who admitted to feeling disgusted after watching it.