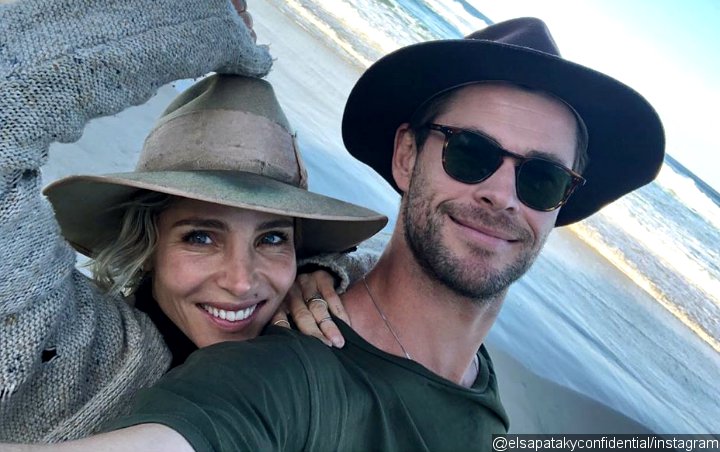 Just hours after news of her brother-in-law's broken marriage surfaced, the '12 Strong' actress turns to Instagram to wish her 'favourite human being' and husband a happy birthday.
AceShowbiz –
Spanish actress Elsa Pataky has made it clear her bond with husband Chris Hemsworth has never been stronger as her brother-in-law ends his romance with Miley Cyrus.
Miley and Liam Hemsworth have split less than eight months into their marriage, but Pataky couldn't be more in love with "Thor" star Chris, who she wed in 2010.
Hours after news of Miley and Liam's split broke, the former "Fast and Furious" star shared a heartfelt tribute to her husband on his 36th birthday.
The mother-of-three shared a series of photos of the couple and wrote: "Happy birthday to my favourite human being, my husband, my partner, my love, best dad ever, I'm so proud of you and who you are.
"Don't ever stop making us laugh. You make every moment in our lives so happy."