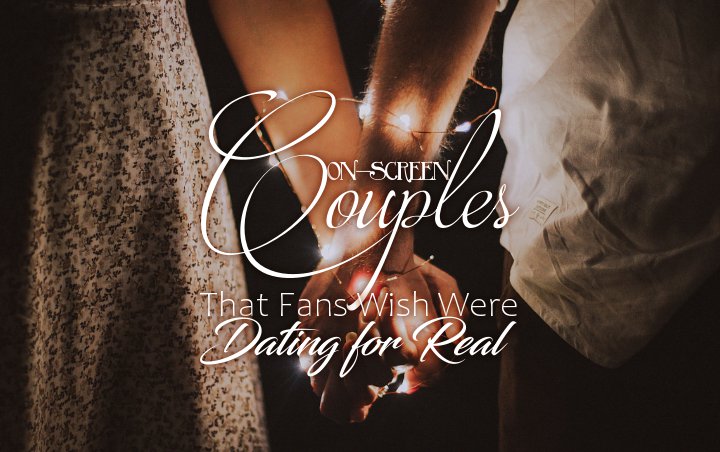 AceShowbiz – Watching Lady GaGa and Bradley Cooper in "A Star Is Born", everyone could not help falling in love, not only with their performance, but also with the pairing. Their chemistry was so strong that it continued even after the camera stopped rolling. Many people got to witness it when they delivered an intimate performance of "Shallow" at the 2019 Academy Awards, fueling speculations of affair between the two that had surfaced prior to their much-talked-about duet.
But being an artist that she is, GaGa insisted that her relationship with Cooper was strictly platonic and professional. "From a performance perspective, it was so important to both of us that we were connected the entire time," she explained on "Jimmy Kimmel Live!". "When you're singing love songs, that's how you want people to feel."
While these persistent dating speculations could be bothering, for some actors this may be a testament to their great acting and fans' infatuation with the characters, like what GaGa felt. "I guess we did a good job. Fooled ya!" she said.
And these "A Star Is Born" actors are far from being the first on-screen couple who are rumored to be dating in real life. Both on small screen and big screen, some TV shows and movie have created fictional lovers that look good together off screen as well. Without further ado, let's take a look at some of the most favorite on-screen couples whom fans are dying to see as lovers in reality.
1. Sandra Bullock and Keanu Reeves
---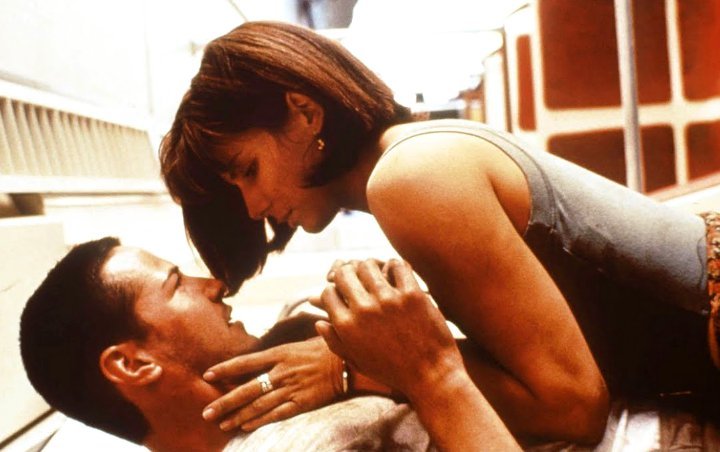 Romance can blossom in intense situation and 1994's "Speed" depicts this. In between the fast-paced action scenes, sparks fly between Sandra Bullock's Annie Porter and Keanu Reeves' Jack Traven. After the successful first installment, Bullock reprised her role in the sequel, "Speed 2: Cruise Control", but Reeves didn't return. The duo later reunited in romantic movie "The Lake House", which became another box office hit.
Bullock and Reeves' chemistry played a big part in the success of those two movies as they couldn't hide their adoration to each other on red carpet appearances. The Academy Award-winning actress recently admitted that she swooned while filming "Speed" with Reeves. "It was hard for me to like, really be serious," she told Ellen DeGeneres. "Like, he would look at me and I'd be like [giggles]. And I'd have to try to, you know [be serious]." But when asked if they ever got together, Bullock gave a definite answer, "Never dated him."
2. Gillian Anderson and David Duchovny
---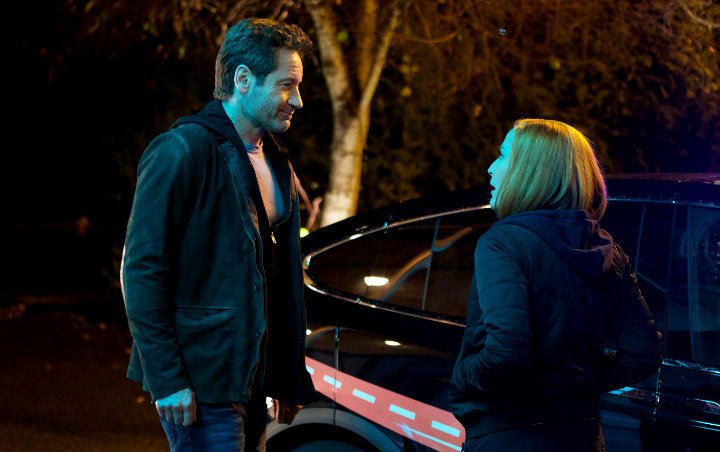 For years, Gillian Anderson and David Duchovny played Agent Dana Scully and Agent Fox Mulder respectively whose complicated relationship made people wonder "will they or won't they?" The question was finally answered in the two-season revival of "The X-Files", which revealed that they have a son together, though they eventually split romantically.
In reality, Anderson said she wasn't even that close with her on-screen love interest. "We were never close. It's true we spent more time together than we have in any other relationship but it doesn't mean we were close," she revealed last year. "So I actually don't know very much about David Duchovny, but we appreciate and respect each other." Anderson has a daughter with ex-husband Clyde Klotz, an "X-Files" assistant art director, and two sons with former boyfriend Mark Griffiths. As for Duchovny, he shares two sons with ex-wife Tea Leoni.
3. John Krasinski and Jenna Fischer
---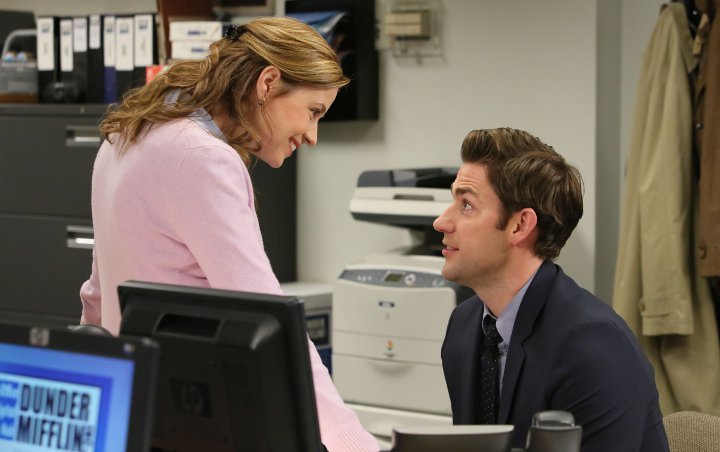 The way they look into each other's eyes, John Krasinski's Jim Halpert and Jenna Fischer's Pam Beesley of "The Office" are a couple goal. And witnessing their highs and lows, from their flirty gazes to their first kiss, and from a break to a marriage with two children, people couldn't help being so invested in these characters. So when they move to Austin, Texas at the end of the show, fans hope their story continues off screen.
That's why when Fischer said during a 2016 appearance on "Watch What Happens Live" that she and Krasinski "were genuinely in love with one another," people were losing it. Unfortunately for fans, Krasinski downplayed his on-screen wife's statement, "I think that was wildly misquoted or taken out of context." He explained, "I'm sure she was trying to say something nice about how genuine the acting relationship was, of bringing a relationship that became that popular onscreen." Indeed, Fischer and Krasinski are happily married to their respective spouses, Lee Kirk and Emily Blunt.
4. Joseph Gordon-Levitt and Zooey Deschanel
---
Tom Hansen and Summer Finn's love story in "500 Days of Summer" is not the prettiest one, but Joseph Gordon-Levitt and Zooey Deschanel's chemistry is so obvious. No wonder that they developed a close friendship when filming the 2009 romantic movie, which gained a lot of attention for its one-of-a-kind narrative and storyline. While some hated Summer and thought that she's the villain, many still wish that Gordon-Levitt and Deschanel were dating in real life.
But the "Inception" actor once said there's no chance for it. "It's awkward when people say that," he said. "Zooey and I just think it's funny," he went on sharing. "We've been friends for 10 years. She loves movies, music and art, and she's incredibly knowledgeable about that stuff. She's turned me on to so many good movies and so much good music." Deschanel tied the knot with Ben Gibbard in 2009, the same year "500 Days of Summer" was released, though they ended up parting ways in 2012, and she married Jacob Pechenik in 2015. As for Gordon-Levitt, he has been married to Tasha McCauley since 2014.
5. Jennifer Aniston and David Schwimmer
---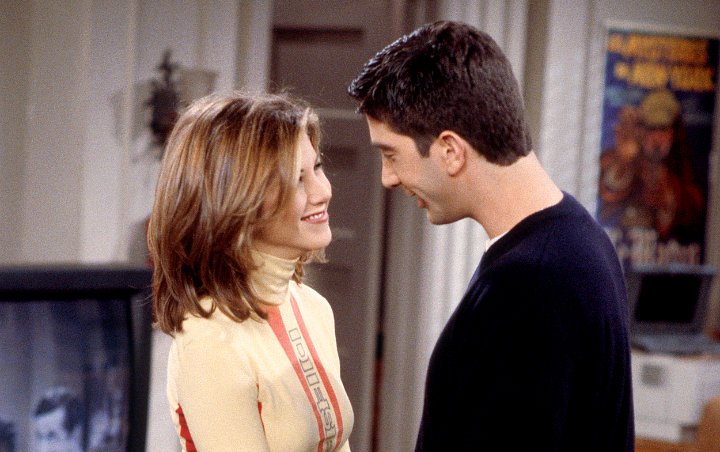 Rachel and Ross' on-and-off romance is one of the major story arcs on "Friends". After a bunch of other exes and a string of failed romances, Jennifer Aniston's and David Schwimmer's characters eventually got together in the series finale. Seeing them together on screen for 10 years, it wasn't easy for fans to let them go. Even recently, Schwimmer was rumored wooing Aniston following their splits from their respective spouses.
But the two stars never confirmed any romantic relationship between them. Aniston ended up marrying Brad Pitt in 2000 after dating for two years, though they eventually split in 2005. Schwimmer, however, spilled the beans at their reunion during an NBC James Burrows tribute that the "Friends" cast broke the ban than prevented them from sleeping with each other. Much to fans' frustration, they didn't reveal who slept with whom.
6. Emma Watson and Daniel Radcliffe
---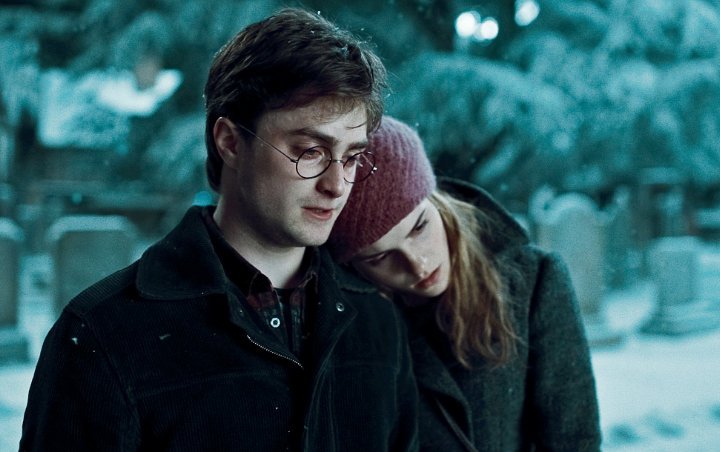 Emma Watson's Hermione Granger and Daniel Radcliffe's Harry Potter may not be the actual couple in the young wizard story, but Potterheads must know why many people want them to be together. Hermione with her smart brain and Harry with his bravery seem to be a perfect match that complement each other in their many noble acts. But the closest they've ever been to being more than friends is when they're making out in "Harry Potter and the Deathly Hallows: Part I" as part of Ron's (Rupert Grint) hallucinations.
Dispelling any romantic relationship on the set between the three leading cast members, Watson said back in 2009, "I think it would be of huge media interest if one the three of us were hooking up – unfortunately, we don't have that story for you. We have grown up together from the age of 10 to 19 or 20, and we are just like siblings. There is nothing between the three of us." She, however, recently admitted that she had a crush on Tom Felton, who played Draco Malfoy. "For the first two movies, I had a huge crush on Tom Felton. He was my first crush," she revealed last year.
7. Katie Holmes and James Van Der Beek
---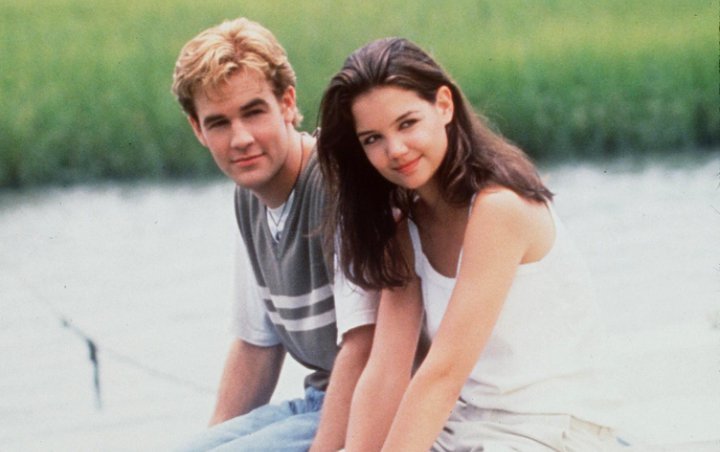 If you're watching "Dawson's Creek" since the beginning, you might be rooting for Joey (Katie Holmes) to end up with Dawson (James Van Der Beek) on. The presence of the new girl next door Jen (Michelle Williams) made it harder for Joey to turn her childhood crush on Dawson into a reciprocated love, but even after so, she's torn between Dawson and Pacey (Joshua Jackson). With Joey eventually choosing her other childhood sweetheart, the series finale received mixed responses from fans.
While Joey and Dawson were at one point on the show turned their friendship into something romantic, the actors kept their relationship purely platonic until the end. Even when rumors emerged in 2018 that Holmes used Van Der Beek to make her boyfriend Jamie Foxx jealous, their silence quietly killed the speculation. The 42-year-old actor has been married to Kimberly Brook since 2010 and they have five children together, while Holmes is raising her daughter Suri from her marriage to ex-husband Tom Cruise.
8. Ryan Gosling and Emma Stone
---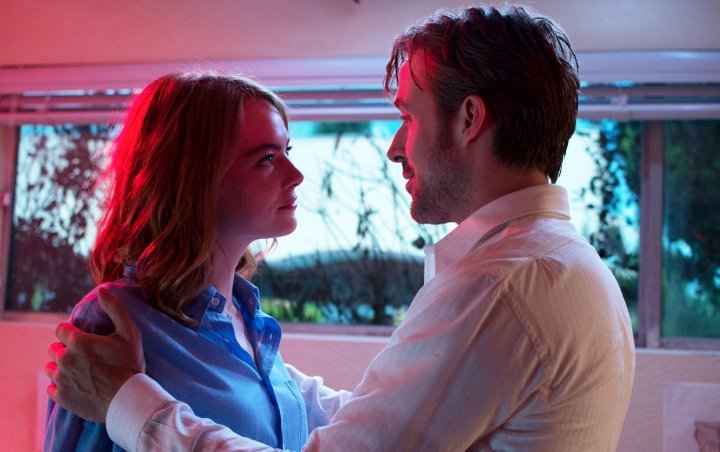 Ryan Gosling and Emma Stone are simply meant for each other on the screen. Their three movies that feature them together are the proof. Starting out with 2011's "Crazy, Stupid, Love.", they reunited in 2013's "Gangster Squad" and later for 2016's "La La Land". Gushing about her frequent co-star, Stone said at the 2018 Telluride Film Festival, "I can't even imagine what my life would be without Ryan."
Despite their instant chemistry, Stone only considers Gosling her "buddy," leaving no chance for it to turn into something romantic. Throughout their history of working together, the 30-year-old actress instead dated her "The Amazing Spider-Man" co-star Andrew Garfield from 2010 until 2015, and is now dating "Saturday Night Live" director Dave McCary, while Gosling has been in a long-term relationship with actress Eva Mendes, with whom he shares two daughters.
9. Noah Centineo and Lana Condor
---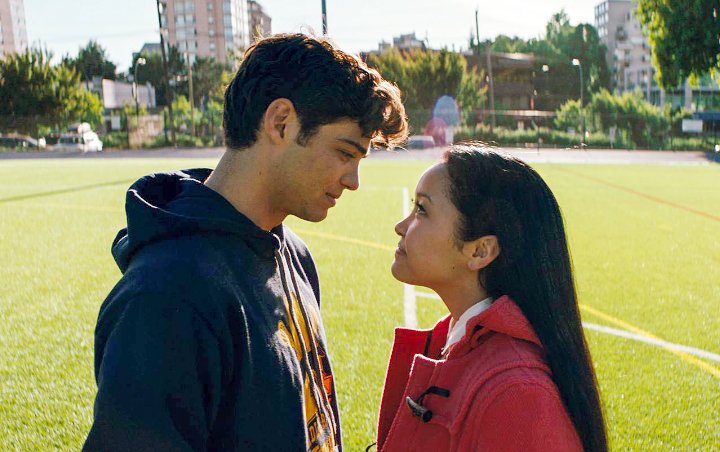 Being part of the new line-up of rising young stars, Noah Centineo and Lana Condor became a phenomenon in today's pop culture when their Netflix's movie "To All the Boys I've Loved Before" gained Internet buzz. Their characters' cute love story that defies the stereotype of a hot chick dating a cool boy in high school makes young audience love them even more.
Condor fueled their dating rumors as she revealed earlier this year that their "spark" was so strong, they were forced to make a strict no-dating pact. The 21-year-old later admitted though that they played up their flirtation for the sake of the movie. "Noah and I definitely encouraged the speculation," she told Cosmopolitan in its March cover story. In reality, the actress/dancer has been dating actor Anthony De La Torre since the summer of 2015.
10. Leonardo DiCaprio and Kate Winslet
---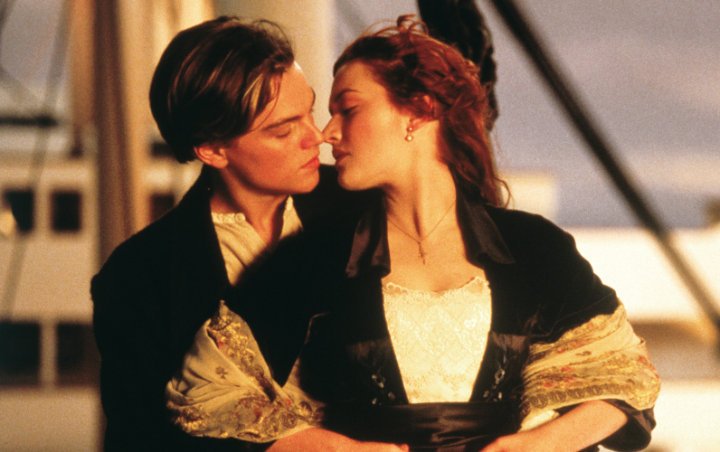 "Titanic" is undeniably one of best romantic movies ever, and it cannot be separated from Leonardo DiCaprio and Kate Winslet's performance as Jack and Rose. Their tragic love story leaves fans wanting more of a satisfying conclusion to their romance. And though there's no chance for a continuation to the 1997 James Cameron-directed movie, the two actors' sighting together still brings back memories of their on-screen romance until now.
DiCaprio and Winslet indeed have become good friends after starring in the mega blockbuster film, having been spotted spending times for a vacation together. But despite their close relationship off screen, they're never romantically involved. "Luckily, and this is the fortunate thing, we never fancied each other," the Oscar-winning actress said in 2017. "I know that's really annoying to hear, sorry, but we really never did." DiCaprio is a notorious ladies' man who is known for his love for young models, while Winslet was married to Jim Threapleton (1998-2001) and Sam Mendes (2003-2011), before she married her current husband Ned Rocknroll in 2012.