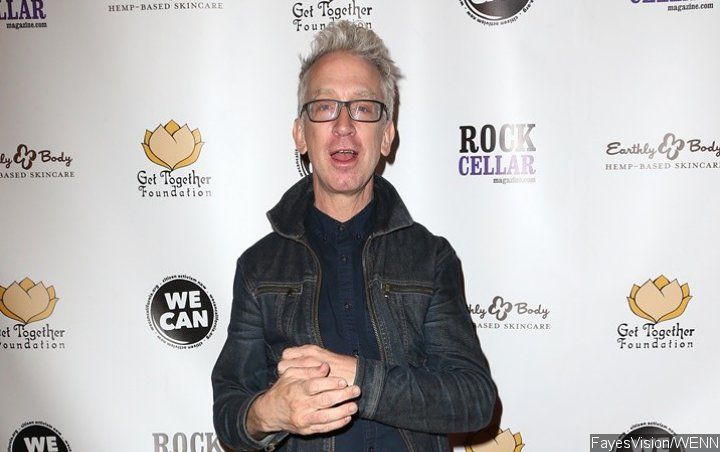 The man, who was caught on camera throwing a sucker punch on the comedian outside a New Orleans nightclub, was apprehended on Wednesday and booked on suspicion of second-degree battery and simple battery.
AceShowbiz –
A man who allegedly attacked Andy Dick in New Orleans last Saturday has been arrested. New Orleans police spokesman Aaron Looney says in a news release that the suspect, 46-year-old David Hale, was arrested on early Wednesday, August 14 and booked into jail on suspicion of second-degree battery and simple battery.
New Orleans Parish Sheriff's Office spokesman Philip Stelly said he did not know whether David had an attorney. A motive for the attack is still unknown. The arrest was made two days after the comedian filed a complaint with the New Orleans Police Department on Monday afternoon about the alleged attack.
Andy claimed he was attacked on early Saturday, August 10 following a performance with his partner and guitarist Paris Dylan at the One Eyed Jacks nightclub. Andy was waiting for his Uber and talking to someone else outside the nightclub when the man "sucker punched" the 53-year-old star at around 2 A.M.
Andy fell into a motorcycle and hit his head on the ground. The former "The Andy Dick Show" host said he was "knocked out 100 percent for 15 minutes." Paris, who was with Andy during the incident, recalled in a phone interview, "Andy dropped like a rag doll. It was extremely scary."
Security footage, which captured the incident, showed the attacker calmly picking up his beer and walking away after knocking out Andy. The comedian was rushed to the intensive care unit of an area hospital. He was diagnosed with concussion and monitored for a "possible brain bleed." Andy spent two nights in the hospital before flying back to Los Angeles.
While Andy has a history of drug and alcohol issues that landed him in troubles, Robert Couvillion, who promoted the show, said the performer didn't have any reason to expect to be attacked. He said he was "flabbergasted" by what happened.