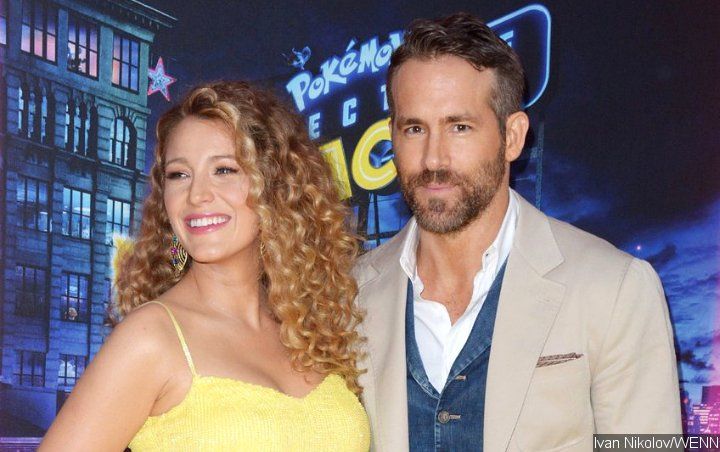 The 'Deadpool' actor is so fond of a custom-made painting that the 'A Simple Favor' actress gifted him, jokingly saying that he will save it before his wife if there's a fire.
AceShowbiz –
Ryan Reynolds reveals the one thing that comes before his wife Blake Lively and no, it's not their daughters James and Ines. In fact, the thing that the Canadian actor values more than his wife is none other than a present from the "Gossip Girl" alum.
The 42-year-old star recently took to his Instagram account to reveal his favorite gift from Blake. It's a custom-made painting that is full of symbolism representing his childhood. "My first job was delivering newspapers for the Vancouver Sun," he explained the painting in the caption.
"The house in the painting is my childhood home. My brothers and I spent years trying to kill each other on that lawn," he continued. "There are a lot of Easter eggs in the painting, including my idol, John Candy on the front page of the newspaper. The house no longer stands but it's a living, breathing thing in my head."
Calling the piece of art created by American painter Danny Galiento "the greatest present my wife has ever given me," he jokingly said that "if there's ever a fire, I'm grabbing this first. I'll come back for Blake."
It's still unknown how Blake feels about this as she has not reacted to Ryan's post. Meanwhile, actor Bart Johnson chimed in, "Hahaha oh man that's the BEST. Poor Blake. lol." Another user commented, "What a way to honor and troll your wife at the same time, LOL!"
Ryan and Blake are no strangers to trolling each other on social media. Back in August 2017, the "Deadpool" star wished his wife a happy birthday with a picture where her face was cropped out. "The Age of Adaline" actress got back at him on his birthday later in October of the same year by posting Ryan's picture with Ryan Gosling, in which the "Safe House" actor's face was cropped out.
The couple, who tied the knot in September 2012, is currently expecting their third child. They revealed her pregnancy in May when she showed her baby bump while attending the premiere of "Pokemon: Detective Pikachu" with Ryan, who voices the titular character.