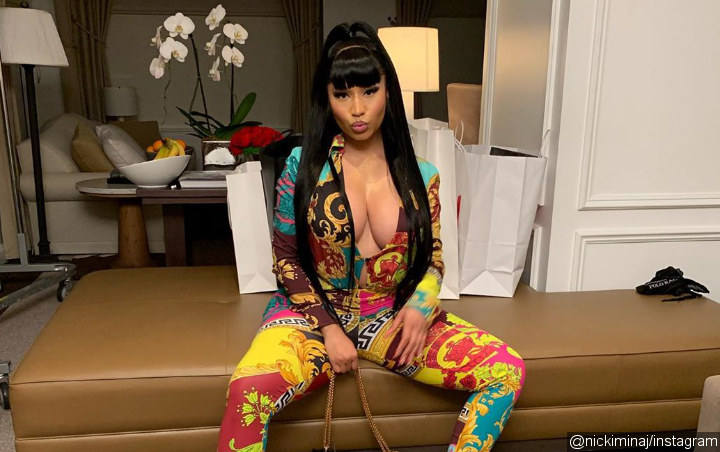 Many people have also called out the government for double standard, because women are required to wear modest clothes when attending Jeddah Season Fest while the rapper's performance is known for its provocative dancing.
AceShowbiz –
Not only causing confusion, but Nicki Minaj's gig at Jeddah Season Fest in Saudi Arabia has also caused controversy. Human Rights Foundation has sent her a letter urging her to cancel her gig at the country because the festival is funded by Crown Prince Mohammed bin Salman, who is behind the torture and imprisonment of women seeking greater rights.
Considering the "Saudi regime to be one of the world's worst human rights violators," the organization urged Nicki in its letter to "cancel her performance, refuse the regime's money and instead use her global influence to issue a statement demanding the release of the Saudi women activists who are currently in prison."
"If you move forward with this performance for a festival sponsored by the Crown Prince, you will be in league with the people who respond to freedom of expression and thought with murder," the letter continued to read, warning Nicki that "it would be disastrous for a public figure of your standing who has articulated a commitment to education, women's rights and social justice."
Reps for Nicki didn't immediately respond to request for comment.
Nicki is set to headline Jeddah Season Fest at King Abdullah Sport City Stadium on July 18, along with Liam Payne and Steve Aoki. People were shocked when the announcement hit the web, with many pointing at the "Megatron" rapper's performance that usually features provocative dancing and use of vulgar language on her songs. This made people call out the government over their double standard, as women who plan to attend the festival are required to wear the modest full-length robe known as abaya.
"You can't be f***ing serious. Bring Nicki Minaj to Saudi Arabia? She's going to go and shake her a** and all her songs are indecent and about sex and shaking a** and then you tell me to wear the abaya," a Saudi woman protested. "What the hell?"