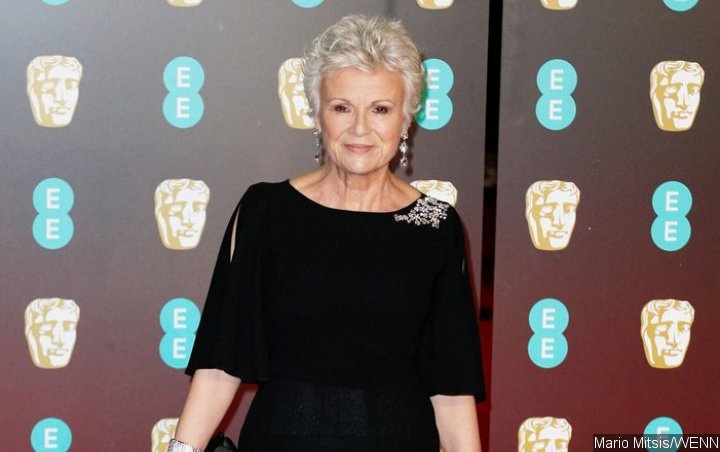 Having explained why she wants to take a rest after completing projects at hand, the 'Mary Poppins Returns' actress reveals the one movie role she will be happy to reprise.
AceShowbiz –
Dame Julie Walters has announced plans to take a year-long break from acting after admitting that she feels "exhausted."
The 69-year-old has had a busy few years, starring as Ellen in "Mary Poppins Returns" and reprising her much-loved role as Rosie in "Mamma Mia! Here We Go Again".
In an interview with the Evening Standard newspaper, the actress confessed that she is ready for "a bit of space."
"I'm taking this year off, really," she admitted. "I'm doing voiceovers at the moment, but I want a rest because the last two, three years have been non-stop and I didn't feel very well last year and was exhausted and I just thought 'that's it now.' "
While the "Paddington" star revealed that she is involved in talks surrounding a new film coming out next year, she expressed a desire for more light-hearted roles.
"I don't want to have to break my heart on stage every night, I just think that's not good for you," she reflected. "And I don't really want to do it in films and television any more either."
"Roles that require me to be blubbing all the time, or mourning somebody, take a lot out of you."
But the Oscar nominee, who plans to spend her year out with husband Grant Roffey at their farm in Sussex, was quick to highlight a role that she'd happily reprise if asked.
"I would do 'Mamma Mia!' again tomorrow," she declared. "It wasn't like a job, it was like a holiday!"
Walters can next be seen in Tom Harper's "Wild Rose", which hits cinemas from April.