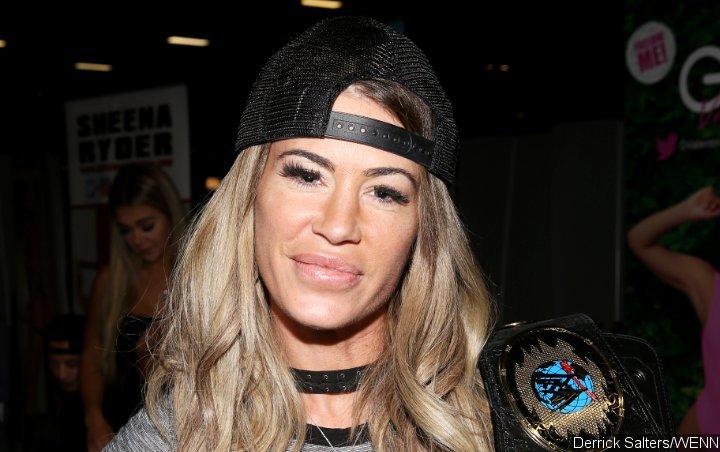 WWE has released a statement paying tribute to the former professional wrestler and 'Survivor' contestant, who was found unconscious at her home in Smithtown, New York on Thursday.
AceShowbiz –
Ex-WWE Superstar Ashley Massaro has passed away. The former professional wrestler-turned-reality TV personality died on Thursday, May 16, the Suffolk County Medical Examiner in New York confirms to The Blast. She was 39.
Ashley was found unconscious at her home in Smithtown, New York early in the morning. A "rescue call" came in at 5:23 A.M. and Ashley was transported to a local hospital. Officials administered CPR on the way to the hospital, but she was pronounced dead upon arriving at the hospital.
The cause of death is currently unknown. Her death is currently under investigation, but it's said that police believe no foul play was committed and are classifying the death as "non-criminal."
WWE has released a statement on the sudden passing of Ashley. "We are saddened to learn of the tragic death of former WWE Superstar Ashley Massaro. She performed in WWE from 2005-2008 and was beloved by her fellow Superstars and fans around the world. WWE offers its condolences to Ashley's family and friends," read the statement.
Fellow wrestlers are also mourning her death. Mick Foley tweeted, "This is just awful news – Ashley Massaro is gone. She was only 39. She lived in the same town as me…I loved seeing her around. She was always so nice…and now she's gone. #RIPAshleyMassaro."
Bull James a.k.a. Bull Dempsey wrote, "This sucks. Ashley just started training at NYWC & was SO excited about wrestling again. Always had a smile on her face & was one of the most down to Earth people you could meet." He hinted that Ashley was struggling with her inner demon before her death as he continued, "If you're going through tough times, don't be afraid to reach out for help. RIP Ashley Massaro."
Kelly Klein added, "Stunned to hear of the untimely passing of #AshleyMassaro. The first time I met her, she went out of her way to say hello, and always had kind and encouraging words since. We recently discussed working together. My heart breaks for her daughter. Rest in Love and Power, Ashley."
Bayley, whose real name is Pamela Rose Martinez, simply wrote, "Ashley Massaro [heart emoji] Thank you for the memories."
Former WWE Diva star Layla El recalled her memories with Ashley, "Words cannot express my sadness for the Loss of @ashleymassaro. Ashley took me under her wing & was so sweet to Me. I have very fond memories, that I will treasure. Too young to be gone."
Brandi Rhodes said she's "so terribly sad to hear of the passing of Ashley Massaro." She continued, "She was always so kind to me and supportive. This is an incredible loss."
Madison Rayne also expressed her deepest sympathy as writing, "Sending thoughts and prayers to Ashley Massaro's family and friends. The few times I crossed paths with her, she was always beaming and kind. RIP."
Ashley competed in "Survivor: China" in 2007, but was voted off after only 6 days. She also appeared on the covers of several magazines, including the April 2007 issue of Playboy. Ashley retired from the WWE in 2008, but began to prepare for a comeback in professional wrestling in 2017. She is survived by her 17-year-old daughter Alexis.
Just a day before her passing, she tweeted about replying to fan letters. "Just answered a ton of fanmail so you guys should be receiving them soon! Love ya punx," she wrote on Twitter. She was also excited about her upcoming birthday, which would have been on May 26. "Ahhhhh yayyy birthday time!!!!" she tweeted on May 7.