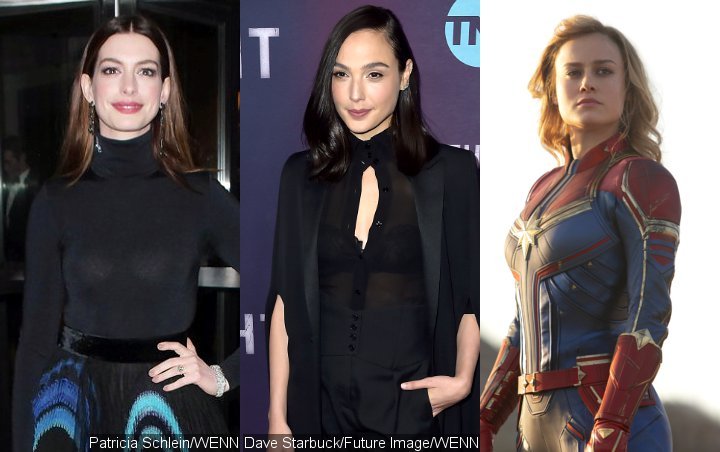 The 'Ocean's 8' actress sends the leading lady of the superhero movie a sweet message on social media, while the 'Wonder Woman' star shares fan art of their characters posing together.
AceShowbiz –
Anne Hathaway and Gal Gadot have saluted Brie Larson for bringing "Captain Marvel" to the big screen.
The new Marvel blockbuster became one of the biggest March debuts when it launched over the weekend (March 08-10), and it appears Oscar winner Anne and "Wonder Woman" Gal were among the fans buying tickets.
"You know what I loved most about @CaptainMarvel (among all the things I loved about Captain Marvel?) Seeing YOU up there. So impressed and proud, sis. You did it," Hathaway has written on Instagram, while Gal took to social media on Tuesday, March 12 to share a piece of fan art that depicted her Wonder Woman chatting with Captain Marvel.
'I'm so happy for you sister! Congrats," she wrote on the image.